Dear StereoLabs,
I managed to find ZED camera's launch file for the NVIDIA ISAAC Elbrus Library:
However, when I try to launch it, it gave the following error message:
[ERROR] [launch]: Caught exception in launch (see debug for traceback): Caught exception when trying to load file of format [py]: "package 'zed_wrapper' not found,
I have installed ZED ROS2 wrapper on my ubuntu 22.04 powered laptop. Do you know how to connect the ZED ROS2 wrapper to NVIDIA Docker?
I also tried to install the ZED ROS2 wrapper in the NVIDIA Container by following the instruction in this page: Getting Started with ROS2 and ZED | Stereolabs
However, I got the following error: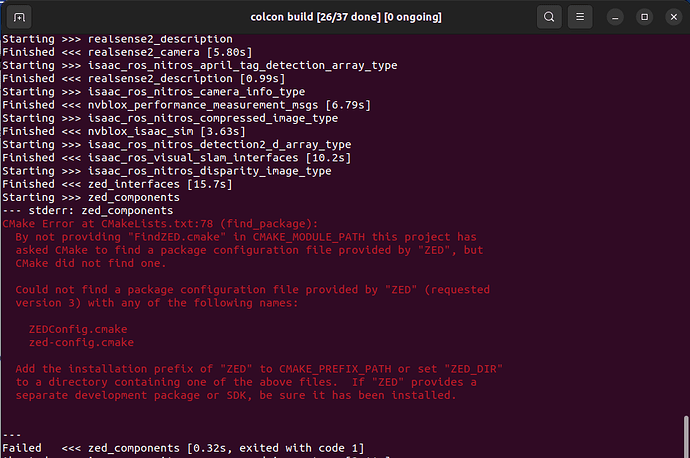 Can I just install the wrapper in the container as if it is outside the container?
Thanks in advance!
Sincerely,
Tse Lin