Hello,
In order to replace Intel L515, I test the ZED 2i.
Basically our scene is a green plant seen from top.
With L515 with the help of the distance it was easy to filter accurately the green plant because L515 give sharp measure of the distance.
With the test of the ZED 2i , I receive a depth image that is not very sharp compared to L515.
Here a comparison :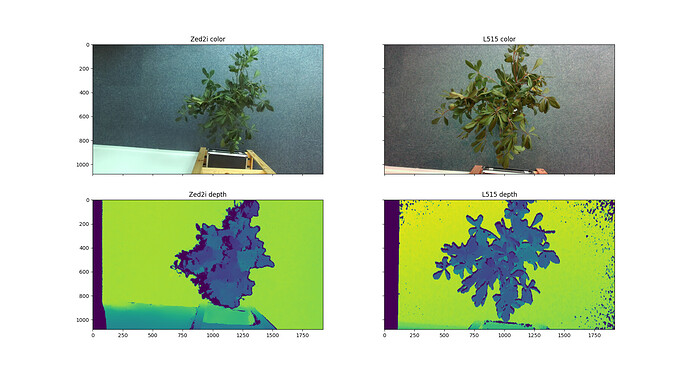 Does it exist better settings to improve depth image to reach the performance of L515.?