I've been trying to get proper spatial mapping with ZED2i with Jetson Nano, and for some reason I get distorted textures, holes etc. I'm mapping indoor. I'm uploading several print screens to show.
I'm using ZEDfu with MEDIUM filtering, NEAR distance, MEDIUM resolution and set the Jetson Nano to MAX power: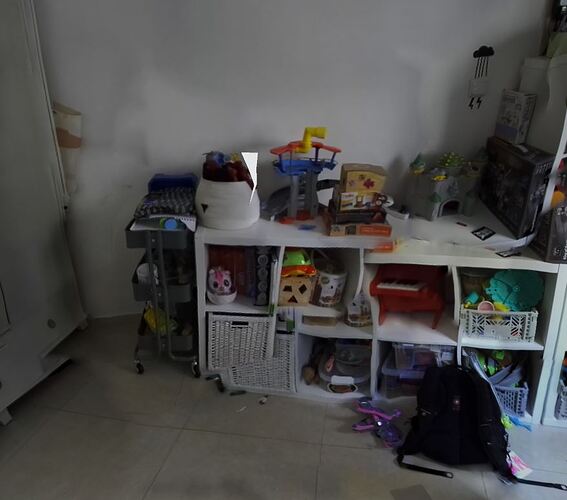 No matter what I'm doing, I can't seem to get the same high quality mesh you're showing in your Spatial Mapping documentation.