Hi I am a newbie with networking, and I've had trouble trying to replicate the following setup: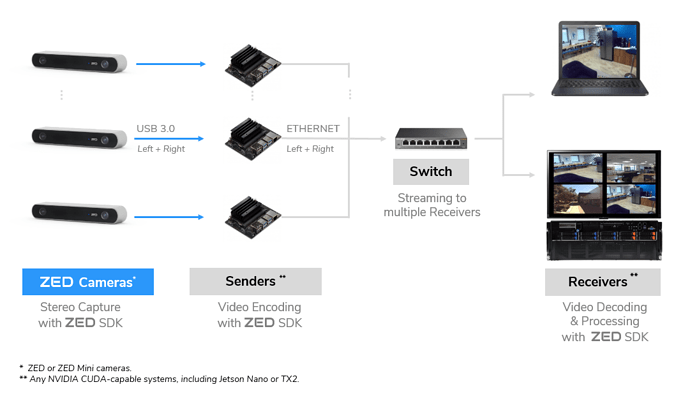 Basically I have a ZED 2 Camera connected to a Jetson Nano, which is connected to a network switch
NETGEAR GS305-300PAS (NeweggBusiness - NETGEAR GS305-300PAS 5-port Gigabit Ethernet Unmanaged Switch (GS305)) via ethernet. The switch has the jetson nano/zed camera unit and an alienware connected to it. I would like to send the stream from jetson nano to the alienware, but as the switch is not connected to internet it is not assigned an IP address, and I was wondering how I should circumvent this issue.
Any tip or direction will be much appreciated. Thank you!