Dear community,
I started the ros2-wrapper in foxy by using the command:
ros2 launch zed_wrapper zed2i.launch.py

By using rviz2 I check if I get the data, which I need. But unfortunatley the image is not available, but when I am using the ZED_Explorer I retrieve an image: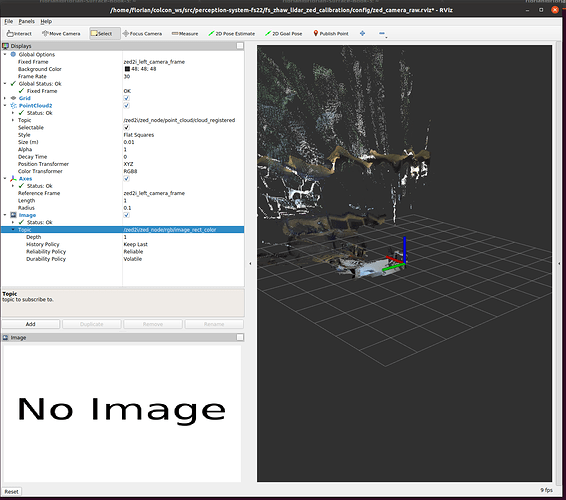 I somehow got the feeling that it is related to this issue: [BUG] Unable to subscribe and display /zed/zed_node/left/image_rect_color Images · Issue #40 · stereolabs/zed-ros2-wrapper · GitHub.
So I checked if I subscribed in rviz2 like the it is written in the QoS description here: ROS 2 - ZED Node | Stereolabs
When I start the ros wrapper for ros1 in noetic it works out-of-the-box.
Can somebody help what I am doing wrong in the moment when I subscribe the ros topic in ros2 - foxy?
Thanks in advance