Hello! I've been having some problems recently with my ZED 2i camera. The focal length of my camera is 2.1mm. The version of ZED SDK I'm using is v4.0.4.
I want to use the ZED 2i camera to identify the distance of a speed bump on the road from ego-vehicle and the height of the speed bump. So I installed the ZED 2i camera on the roof of the car at a height of about 1.4m. Then I captured some videos using my ZED 2i camera and used the NEURAL Depth Mode to get the 3D point cloud. For better visualization, I imported the point cloud .ply file into Cloudcompare software.
From the point cloud I see some problems. Take the following frame of image as an example. It observes 3D point clouds from a bird's eye view.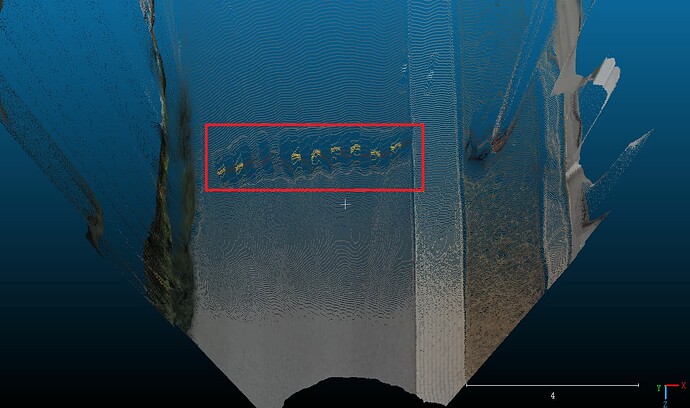 In this time, the distance between the speed bump and ego-vehicle is about 8m. However, the quality of the 3D point cloud in the speed bump area, which is marked by a red box, is so poor that I can't get a good estimate of the distance and height of the speed bump.
What I want to know is
is this a problem with the accuracy of the stereo matching algorithm? Is there any way to improve this accuracy
?
Looking forward to a reply. Thanks.