I have a small production line where I use ZED2's with a Jetson NX with the following details:
Jetpack 4.5.1
ZED SDK 3.5.4
After flashing each SD card with the clean Jetpack image, I run first apt-get update & apt-get update
I then install the ZED SDK with python API and all default options turned on
This has been working fine for the 5x devices that I assembled over the last two weeks.
This process has suddenly started giving issues in the last two days. After rebooting at the end of the above steps, my Jetson is unavailable over wifi, and the HDMI output is stuck during boot on the screen shown here.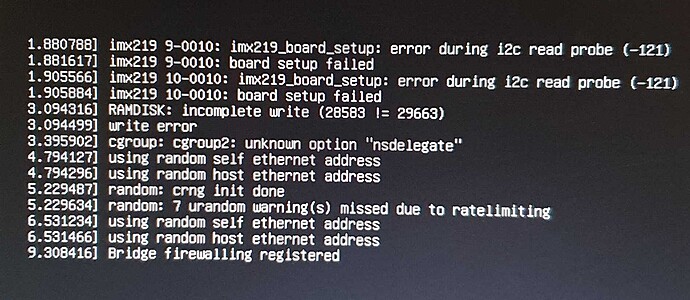 If I reboot after the apt-get upgrade then everything is still fine.
It is only after the SDK install that the issue starts.
I'm running all of the exact same commands which worked in previous weeks, so there must have been an updated package which is now clashing with the SDK. I have also tried v3.5.6 of the SDK and the exact same issue still pops up.
I can still log into my jetson via the usb-micro serial terminal, and it seems to be running mostly ok. But I no longer have any GUI, and it no longer appears on my wifi after rebooting.
How on earth do I begin to debug this?