hello,
I have an issue after installing the ZED SDK on my desktop PC.
I download and set up ZED SDK 3.8.0 but after installation and when I run the ZED Diagnostic app, I get an error saying Your ZED SDK needs to be updated as shown in image 1.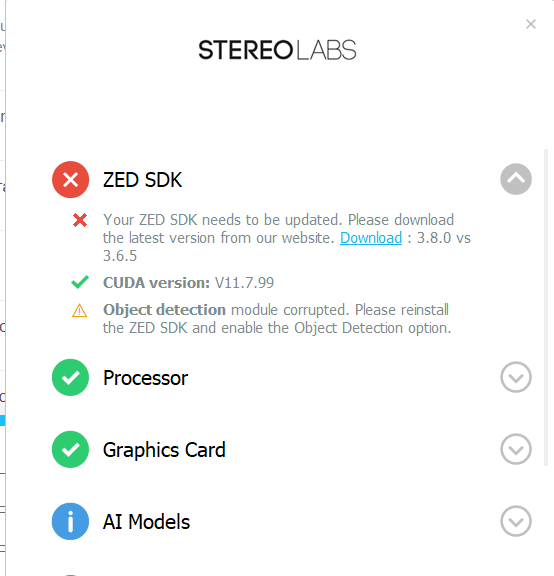 additionally, when I run the ZEDfu app, I get an error saying the entry point is not found. as shown in this img 2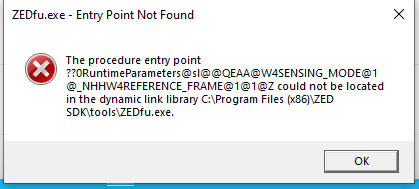 However, when I install ZED SDK it works completely fine on my laptop. do you have an idea what is the problem here?
thanks.