Hi, I'm having trouble with my Zed2i and the depth calculation.
For measures from 2 to 5 meters, I range from 5% to 10% depth mistake.
From https://www.researchgate.net/figure/The-accuracy-graph-of-the-ZED-2i-depth-sensor-courtesy-of-Stereolabs-16_fig4_358982226 I assumed the error would be less than 2cm for a ground truth distance of 2meters.
I cannot upload a file, but here is a frame of it.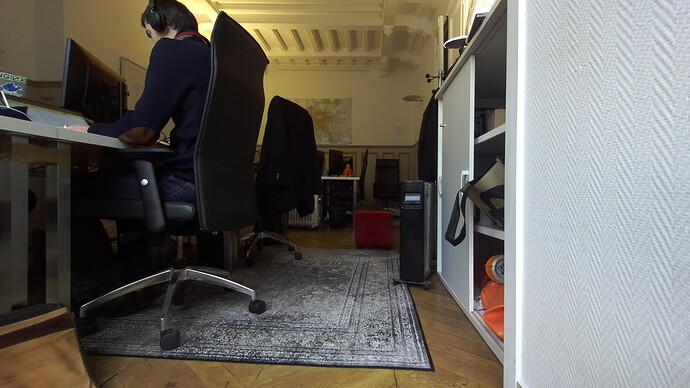 the small red seat is at an expected distance of 3.06m, found depth of 2.94, confidence level 0.89 (small error)
the parrot toy is at an expected distance of 4.7m, found depth of 4.65, confidence level 2.52 (good !)
a point in the chairback is at an expected distance of 6.82m, found depth of 6.4, confidence level 2.07 (not good)
My acquisition is currently realized with a Zed2i, HD2K, 15fps. I'm using the Zed_explorer software.
Do you have any clue on how to improve my measurements ?
Thanks.