Hi,
I am trying to display a 3D point cloud map as shown in the below image on my web application using CesiumJS.
I am not sure where I am doing it wrong.
Setup:
ZED2i Camera
ZED BOX Xavier™ NX 8GB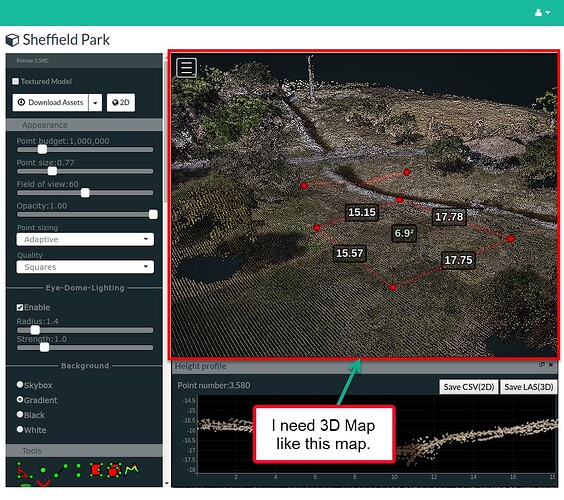 I am using the spatial mapping to get the 3D point cloud data from the ZED2i camera, but the point cloud I am getting isn't as good as I shown in the above image (I need 3D Map like this map).
Upon running the ZED SDK spatial mapping python sample, I am getting the mesh file (mesh.obj), but upon viewing the output file on online editor the view isn't as good as it should be.
I tried the mapping with diffent options but the result is kind of same.
1- RESOLUTION
2- MAPPING_RESOLUTION