I'm using the SDK and python API to extract the pointcloud measure, depth map and rgb image. The pointcloud however has lots of holes that are not present in the depth image.
The pointcloud in the Depth Explorer also looks a lot better.
Furthermore, when I manually create a pointcloud by iterating over all pixels and obtaining a 3d point using the depth map and the intrinsics camera, the pointcloud again contains less void regions.
below on the left you see the output of the retrieve_measure method, on the right the pointcloud that I created myself by iterating over all pixels in the depth map.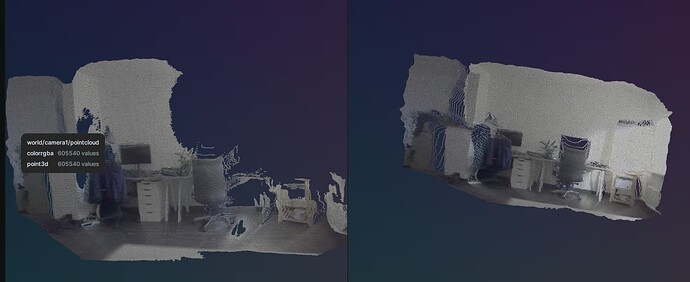 This is the pointcloud from the Depth Viewer, that also looks a lot better.
(sorry could only upload 1 image as new user)
Does anyone have an idea about what causes this difference and how I should fix it?