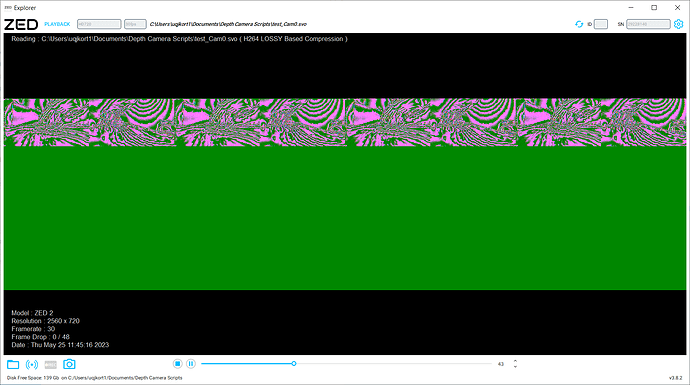 Hey folks,
I'm getting corrupted videos as seen in the image when I record via python scripts.
Recording via Zed Explorer doesn't seem to have this problem, but I am trying to record from 2 Zed2 cameras at the same time, which I can't do through Explorer.
This was all working fine 2 weeks ago. Last week I had a problem with Python apparently just disappearing from my computer's path, which I fixed today; and this problem has arisen since then.
Anyone have any suggestions for me for how to trouble-shoot?
Thanks!