Hello,
I am trying to run a custom 3D object detection with the ZED 2 camera.
This is my setup:
Windows 10
Python: 3.8.5
ZED SDK: 3.8
yolov5
With the 3D object detection, I am trying to detect production modules. I followed your documentation in this link and the linked github code.
For the custom object detection, I trained a yolov5 network with my data. An example of the inference is shown in the picture below: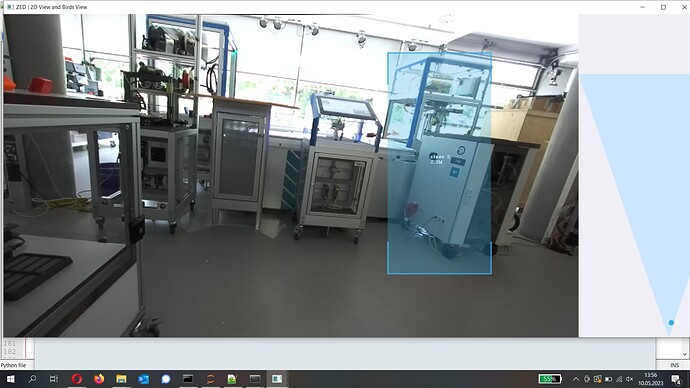 For the inference, I'm running this prompt:
python3 custom_object_detection_v2.py --weights ...\weights\best.pt --img_size 640
custom_object_detection_v2.py is this code, which you provided.
If I run the inference via the prompt the yolo documentation provides (python3 detect.py --weights ...\weights\best.pt --source 0) I get the following results:

You can see the images of both cameras of the ZED 2 camera and all the right classifications.
So, I have the following questions:
What am I missing, that I get excellent results when running the prompt of the yolo documentation and nearly no object detections when running the same model on the ZED script?
Where do I have to change the class names, that they show up on the bbox of the inference?
Thanks in advance!